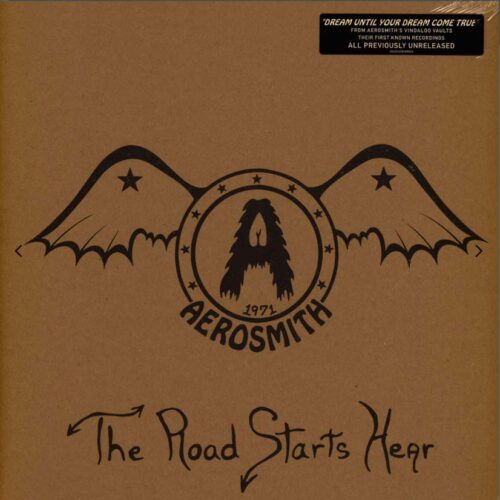 Aerosmith
1971: The Road Stars Hear
BLACK FRIDAY RSD 2021 EDITION! Limited to 10.000 copies worldwide!!
Pre Order // Buy now
Boston 1971: A historic early recording of Aerosmith in their rehearsal room – just the band, crew and friends captured on Joe Perry's tape recorder. This never-before-heard performance showcases the early, raw talent of this future Hall Of Fame band, one year before signing to Columbia Records, and two years before their eponymous debut, which featured many of these songs, including their enduring anthem "Dream On".
---
Shop-Link(s):
---
Verfügbare Formate:
LP limited 10.000 pieces
(ab 21 Uhr online)