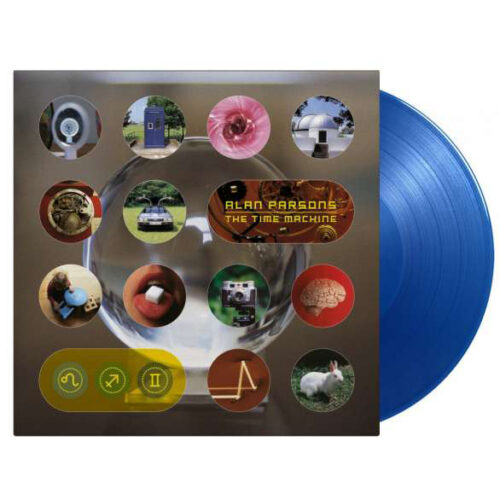 The Alan Parsons Project
The Time Machine
Limitiert auf 1500 Exemplare!
Pre Order // Buy now
»The Time Machine« von 1999 ist das dritte Soloalbum von Alan Parsons und wartet mit Gesang von Tony Hadley (Spandau Ballet), Colin Blunstone, Maire Brennan (Clannad) und Beverly Craven auf. Das Album handelt von Zeitreisen und von der Erinnerung an die Vergangenheit. Das Vinyl verfügt über einen Bonus Track: die »Dr. Evil«-Version von »The Time Machine« mit der Stimme von Mike Myers als Austin Powers aus dem zweiten »Austin Powers«-Film, in dem das Alan Parsons Project genannt wird. Das schicke Artwork wurde von Peter Curzon für die Vinylversion erschaffen.
Limited edition of 1500 individually numbered copies on translucent blue colored vinyl!
---
Shop-Link(s):
---
Verfügbare Formate:
---
Tracklist:
The Time Machine (Part 1)
Temporalia
Out Of The Blue
Call Up
Ignorance Is Bliss
Rubber Universe
The Call Of The Wild
No Future In The Past
Press Rewind
The Very Last Time
Far Ago And Long Away
The Time Machine (Part 2)
Bonus Track: The Time Machine (Dr. Evil Edit)