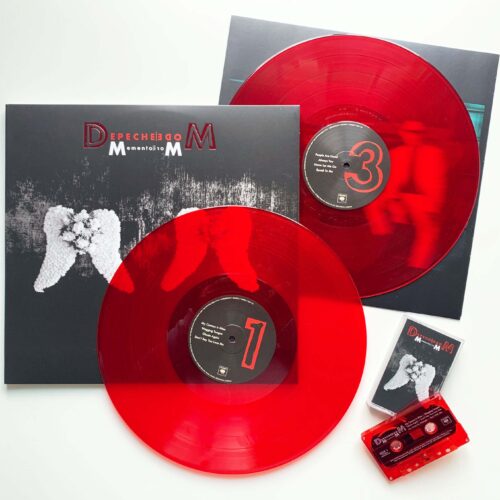 Depeche Mode
Memento Mori – Very limited Pop-up Store Editions!
Exclusive TRANSLUCENT Red Vinyl 2LP, Exclusive translucent Red Cassette Tape (SOLD OUT)
Pre Order // Buy now
metalimited_discogs • Vinyl
69,99 €
Tape • SOLD OUT!!
39,99 €
Just available in Germany at the Depeche Mode Pop-Up Shop Bus Tour.
And in this selected Discogs Store…😉
Vinyl comes in trifold sleeve including original lyric inserts & great poster!
EXCLUSIVE Translucent Red Vinyl (see photo) – NOT the common opaque red vinyl version!!
Limited cassette tape (SOLD OUT) is red translucent and has a very nice foldout booklet.
GRAB YOUR COPIES FAST!!