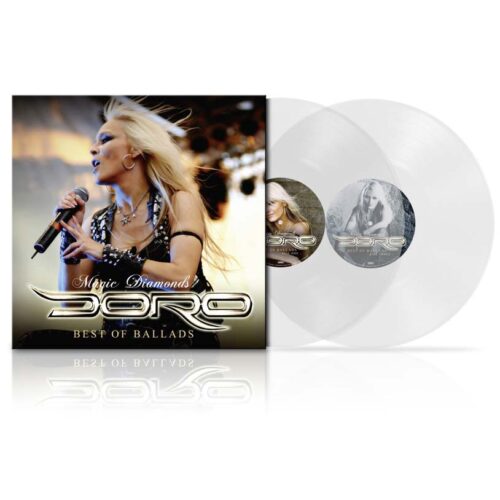 Doro
Magic Diamonds - BEST OF ROCK / BEST OF BALLADS & CLASSIC DIAMONDS
Drei limitierte und farbige DORO-Releases!
Pre Order // Buy now
Auf ihrem eigenen Label »Rare Diamonds Productions« veröffentlicht Metal-Queen DORO Pesch eine Neuauflage der Doppel LP »Magic Diamonds – Best of Rock«. Neuauflage des 2004 veröffentlichten Albums "Classic Diamonds" in neuer Farbe.
---
Shop-Link(s):
---
Verfügbare Formate:
Best Of Rock: 2 LP curacao clear
Best Of Ballads: 2 LP crystal clear
Classic Diamonds: 2 LP black white marbled