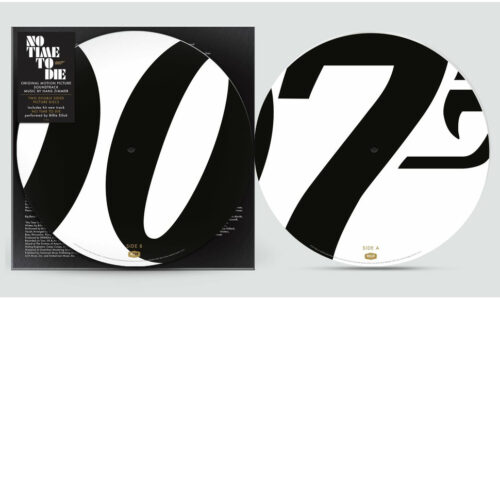 O.S.T./Hans Zimmer
No Time To Die
Picture Disc Edition
Pre Order // Buy now
Die mitreißende Filmmusik von Oscar-Gewinner Hans Zimmer verspricht Drama, Glamour und ganz im Stil von James Bond: Spannung pur. Der Original Soundtrack zum Film enthält ebenfalls Billie Eilish's elektrisierenden Titelsong zum gleichnamigen Film 'No Time to Die'.
Neben Zimmer wirkt auch Johnny Marr am Soundtrack mit, der ebenso als Gitarrist auf dem Album zu hören ist. Ebenfalls beteiligt ist der Komponist & Zimmers langjähriger Kollaborateur Steve Mazzaro.
---
Shop-Link(s):
---
Verfügbare Formate:
---
Tracklist:
A1 Gun Barrel
A2 Matera
A3 Message From An Old Friend
A4 Square Escape
A5 Someone Was Here
A6 Not What I Expected
A7 What Have You Done?
A8 Shouldn't We Get To Know Each Other First?
B1 Back To Mi6
B2 Good To Have You Back
B3 Norway Chase
B4 Opening The Doors
B5 Final Ascent
B6 No Time To Die