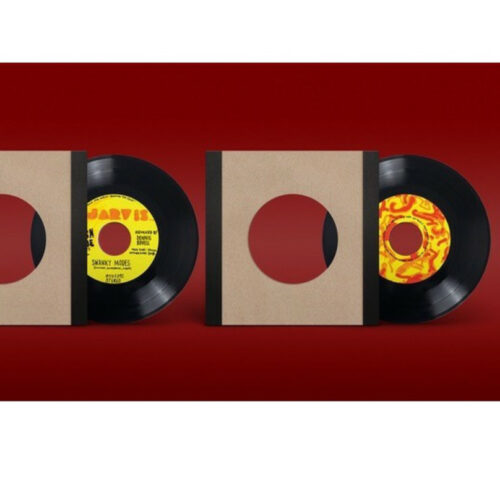 Jarv is
Swanky Modes Bovell Powell Mixes
Vinyl 7"
Pre Order // Buy now
The original song, taken from the band's acclaimed album Beyond The Pale, found Jarvis Cocker confirming his position as one of the greatest lyrical auteurs of all time. The track weaved together a vivid series of snapshots of an unfurling affair with customary candid detail and electrifying erotic charge.Bovell's remix taps into that atmosphere, while forging his own, new take on Swanky Modes. Expansive, tender, yet laced with a thrilling edge, his musical reimagining of Swanky Modes nods both at the original track's illicitness and Bovell's own musical roots, as it takes the song into a new, truly original space with its haunting mix of darkness and light. Along with the remix of the original track, a dub cut and an instrumental of Swanky Modes is also available, which beautifully exposes the textures Bovell has interwoven into Jarvis Cocker and co's original creation.
---
Shop-Link(s):
---
Verfügbare Formate: