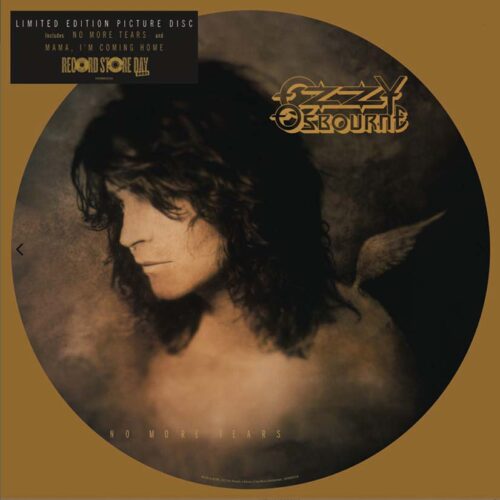 Ozzy Osbourne
No More Tears
BLACK FRIDAY RSD 2021 EDITION! Picture Disc – Limited to 9.200 copies worldwide!
Pre Order // Buy now
Picture Disc – limited to 9.200 copies worldwide. Considered one of his most successful and most popular, No More Tears is Ozzy Osbourne's sixth solo studio album, in the Top Ten upon its release in September 1991.Featuring some of Zakk Wylde's best-ever guitar work, along with four songs co-written by Motörhead's Lemmy Kilmister, No More Tears contains some of the biggest songs of Ozzy's career, including the Top 5 rock radio hits "No More Tears" and "Mama, I'm Coming Home" (the latter also his highest charting Top 40 radio track), along with the Grammy®-winning song "I Don't Want to Change the World." No More Tears went on to become quadruple-platinum in the US, becoming one of Ozzy's two best-selling albums alongside his groundbreaking solo debut Blizzard of Ozz.
---
Shop-Link(s):
---
Verfügbare Formate:
LP Picture Disc/ limited to 9.200 copies
(ab 21 Uhr online)
---
Tracklist:
A1 Mr Tinkertrain
A2 I Don't Want To Change The World
A3 Mama, I'm Coming Home
A4 Desire
A5 No More Tears
B1 S.I.N.
B2 Hellraiser
B3 Time After Time
B4 Zombie Stomp
B5 Avh
B6 Road To Nowhere