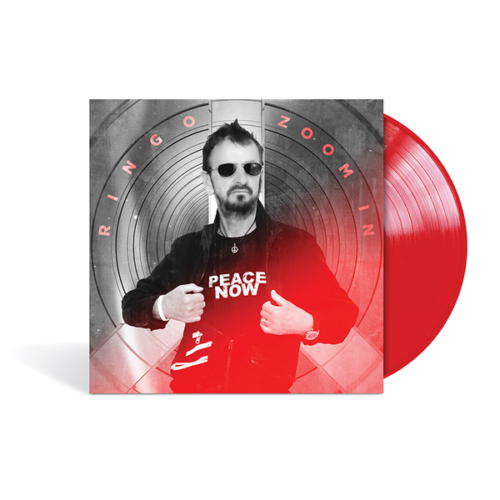 Ringo Starr
Zoom In
Limited red Edition
Pre Order // Buy now
Ringo Starr has announced a new EP called 'Zoom In', which features music contributions from Paul McCartney, Dave Grohl and Finneas.Ringo Starr hat eine neue EP namens 'Zoom In' angekündigt, die Musikbeiträge von Paul McCartney, Dave Grohl und Finneas enthält.
Der ehemalige Beatles-Schlagzeuger nahm die fünf Songs umfassende Sammlung zwischen April und Oktober dieses Jahres in seinem Heimstudio auf.
5 Track EP Zoom In was recorded at Ringo Starr's home studio from April to October 2020. He collaborated with Jeff Zobar who penned the title track, featuring Robbie Krieger on guitar. Sam Hollander wrote and produced "Teach Me To Tango;" Ringo added vocals and, of course, drums. Ringo co-wrote "Tides Will Turn" with his engineer Bruce Sugar, adding Reggae musicians who played with Bob Marley. "Not Enough Love In the World" was written by long-time All Starr member Steve Lukather and Joseph Williams.
---
Shop-Link(s):
---
Verfügbare Formate: