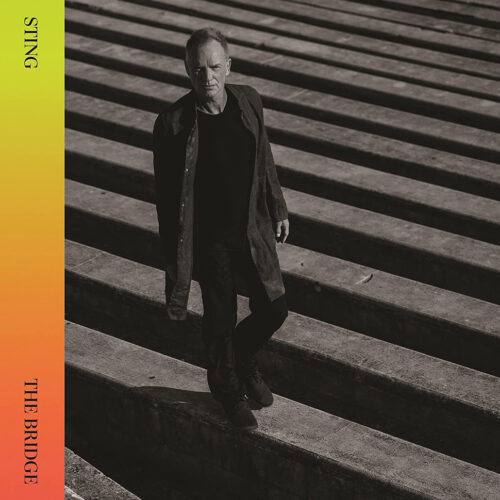 Sting
The Bridge
Limited Super Deluxe Edition
Pre Order // Buy now
hhv
38,99 €
jpc
36,99 €
Stings 14. Studioalbum »The Bridge« ist jetzt als Super Deluxe Edition erhältlich!
Neu dabei sind 6 Live-Tracks aus seinem exklusiven Privatkonzert im Pantheon in Paris, und der Bonus-Track »Por Su Amor« mit KURT, einer spanischen Version seines Songs »For Her Love«.
Natürlich weiterhin auf dem Album: 14 Songs, die thematisch von der Überbrückung zweier Welten erzählen.
Selbst sagt Sting: »These songs are between one place and another, between one state of mind and another, between life and death, between relationships. Between pandemics, and between eras – politically, socially and psychologically, all of us are in the middle of something. We need a bridge.«
»The Bridge« fühlt sich an wie ein Greatest-Hits-Album, bei dem jedoch alle Songs brandneu sind. Eine Platte, die gleichzeitig modern ist, aber auch in Stings lebenslangen musikalischen und lyrischen Leidenschaften verwurzelt ist. Jetzt mit einer Note von Live-Feeling!
Ausgezeichnet mit mehreren Grammys und zahlreichen RIAA-Platin- und Gold-Awards zählt Sting zu den Ausnahmetalenten im Pop-Olymp. In Deutschland landeten 11 seiner 13 Studioalben in den Top 5 der Albumcharts, Platz #1 konnte er auch schon drei Mal erreichen.