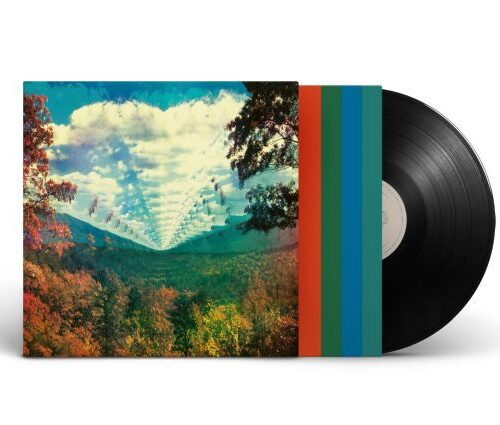 Tame Impala
Innerspeaker
10th Anniversary Deluxe 4LP Reissue
Pre Order // Buy now
InnerSpeaker is a psychedelic rock explosion that explores the joy of solitary creativity.Zur Feier des 10-jährigen Jubiläums der Veröffentlichung des Debütalbums eine luxuriöse, limitierte 4LP-Neuauflage des Klassikers. Diese erweiterte Deluxe-Auflage des Albums enthält die Singles "Solitude Is Bliss", "Lucidity", "Expectation", sowie die normale Tracklist des Albums, plus: Eine Collage von Album-Skizzen, Neue Mixe von Stücken aus dem Originalalbum, Instrumental-Versionen, Ein 40-seitiges Deluxe-Booklet… Angetrieben von den peitschenden Rythmen eines brillianten Drummer gallopiert die zahme Schwarzfersenantilope zu laufendem Bass und sengenden Gitarren durch den Wüstensand. Die Band aus Perth wagt auf ihrem kolossalen Debut imposante Überführungen skandinavischen Psychedelicrocks a la Dungen oder alte Motorpsycho ins australische Outback, unternimmt Ausflüge zum erdigen Mojave-Desert-Rock, zu halluzinogener Psychedelic-Pop-Buntheit bis hin zu poppigen Hallverspieltheiten – ohne jemals das Raumschiff zu verlassen. Sehr lässig, erdig und verspielt mit einem Wechselbad aus Stimmungen und Farben. Eine Scheibe so schön wie das Cover.
To celebrate the 10th anniversary of its release, Tame Impala present a deluxe, 4LP reissue of their debut album InnerSpeaker. Recorded in 2009 in Western Australia, InnerSpeaker is a psychedelic rock explosion that explores the joy of solitary creativity. triple j called it a "spiralling, trippy adventure", while Pitchfork's Zach Kelly said, "it's difficult to be so plugged-in to a vintage feel without the music seeming time-capsuled, but the band's vibrance help these songs sound very much alive."
InnerSpeaker received critical acclaim upon its release: it won Australian Album of the Year at the j awards and Rolling Stone's Album of the Year, received multiple ARIA award nominations, was labelled 'Best New Music' by Pitchfork, and has since been featured in multiple lists of the Best Albums of the 2010s.
This expanded deluxe edition of the album features the singles Solitude Is Bliss, Lucidity, Expectation amongst the original album track list, plus:
• A collage of album sketches
• An unearthed, side-long jam
• New mixes of tracks off the original album
• A deluxe 40-page booklet.
---
Shop-Link(s):
---
Verfügbare Formate:
---
Tracklist:
1 It Is Not Meant To Be
2 Desire Be Desire Go (Album Version)
3 Alter Ego
4 Lucidity
5 Why Won't You Make Up Your Mind?
6 Solitude Is Bliss
1 Jeremy's Storm
2 Expectation
3 The Bold Arrow Of Time
4 Runway Houses City Clouds
5 I Don't Really Mind
1 Alter Ego (2020 Mix)
2 Runway Houses City Clouds (2020 Mix)
3 Why Won't You Make Up Your Mind? (Instrumental)
4 It Is Not Meant To Be (Instrumental)
1 Demos/Ideas
2 Jam With Sav